Time to dust off those running shoes and get ready for some crazy fun!
Oh! The planning. The setting up. The managing. The tearing down. And, oh wait! Entertainment! Hundreds of people will be coming to your festivals, and it's your job to make sure they have the best of time! And having exciting and unique entertainment for all age groups are vital to a festival's success.  Well guess what!  You ready? Spinner Entertainment is here! Ta Da! As you may already know, we dabble in the exciting and unique.  This is our second year in existence, and we definitely have a better handling on what festival entertainment works the best in creating that exciting atmosphere for your patrons. Here are some suggestions to help you along the way of planning your event.  If you would like add any of these performers or more for your festival, then please give us a call or e-mail us!
---
RECOMMENDED FESTIVAL ENTERTAINMENT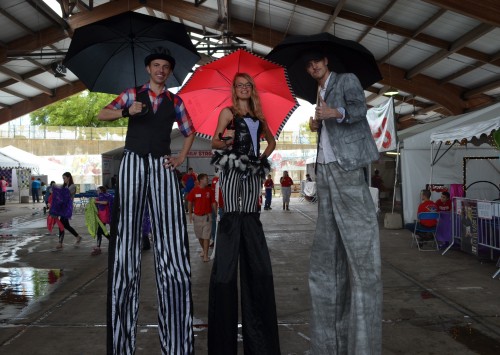 STILT WALKERS
Stilt walkers are a huge hit at festivals.  As soon as the patron arrives, he will be greeted by a 9ft tall human being.  Some of our stilt walkers also perform unique feats such as juggling, hooping, or dancing.  Coupled with a unique and custom costume depending on the theme of the festival.
Learn More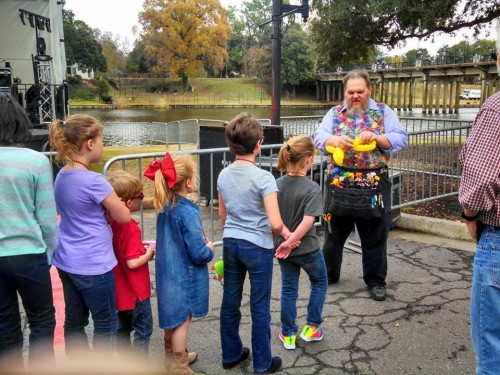 BALLOON TWISTERS
Balloon twisters are great for the children and adults alike.  We have balloon twisters that can make some remarkable balloon shapes. They are always a hit at festivals.  It keeps the children entertained the whole time!
Learn More
HULA HOOPERS
Not only are hula hoopers fun to watch, but they are great for festivals since they always bring extra hoops for the patrons to learn and have fun.  Hooping is definitely a great activity for the adults too!  We'll even reserve a hoop for you to try!
Learn More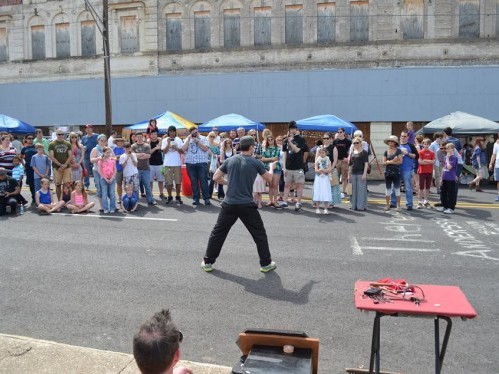 STREET ENTERTAINMENT
If a festival has a large area and a large crowd, street entertainers are perfect for the occasion.  Our talented street performers have made it their passion to entertain crowds with little to no requirement for space nor sound.  Most street entertainers are "turn-key"
The most effective way to keep a crowd entertained and busy is to hire a street entertainers.  They come in all shapes and sizes from comedy juggling, balloons, circus, fire, one man bands to a skateboarding dog show and magic!
Learn More